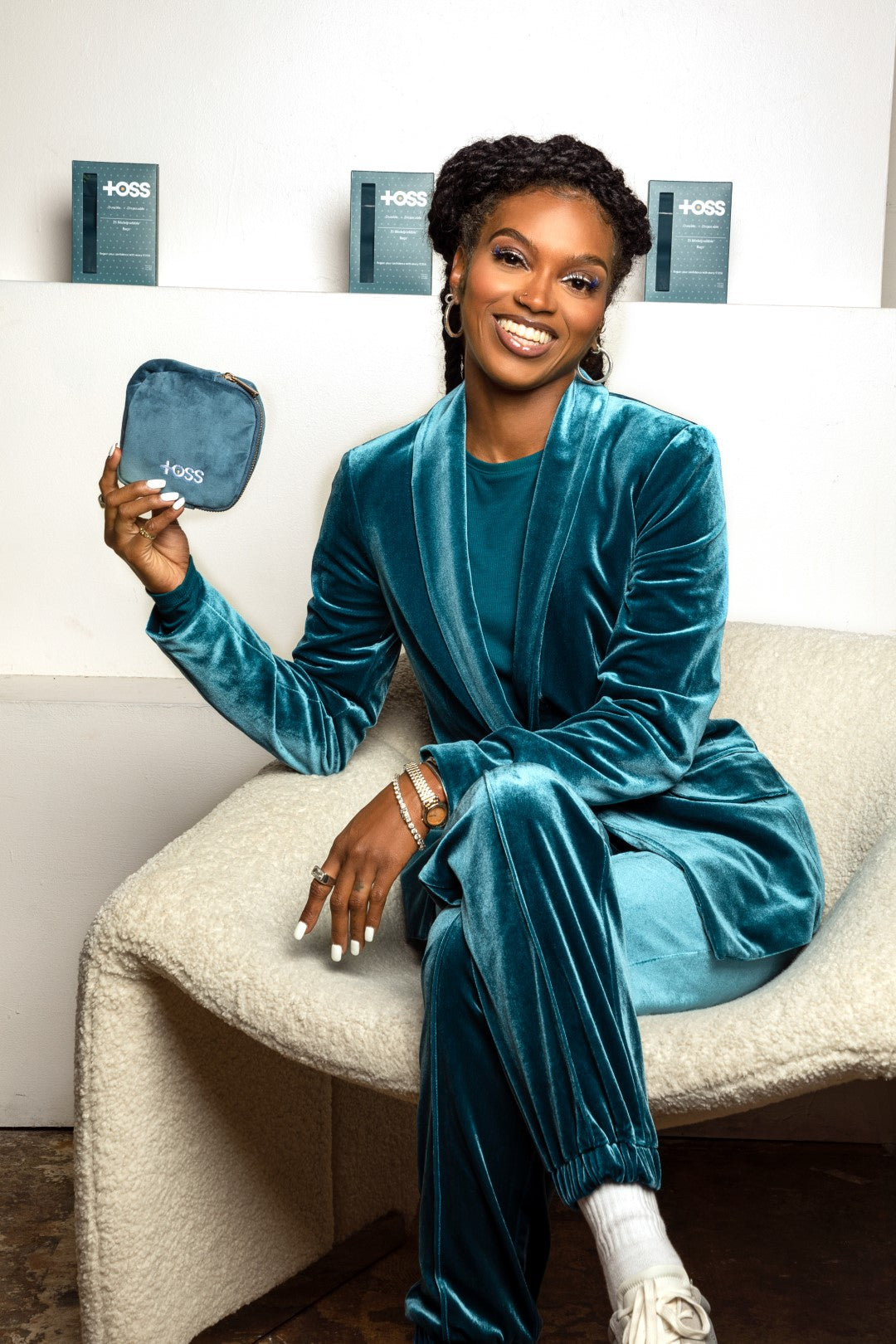 Our Story
Toss was born out of the pandemic by Georgia native, Marlee Roberson. After years of working in the TV/Film industry, the costume crew member realized how inconvenient it was to rid her sanitary napkins in a co-ed environment.

She realized being "On Location" meant that there wasn't always a place to discard her used feminine products, or enough toilet paper to wrap the evidence in, AND wipe.

We solved this problem by providing privacy, quality and empathy in our Toss system.

* Privacy in providing a safe space for aftercare.
* Quality in our packaging, materials and discarding of your sensitive material.
* Empathy by providing a product that makes you feel seen.

Toss System Features & Details

* One refill box of 25 Toss bags for clean, easy, discreet disposal of tampons, pads, pantyliners, wipes, feminine hygiene products, disposable menstrual cups or discs. Bags are fastened with a braided drawstring for easy lock and odor protection.